When comes to the words of cold rolling forming machines, most of people are not familiar with. But when comes to the construction of houses, in every day we can not leave it. Take the Brazile project for an example to show, how imporant the cold rolling forming machines are.
Brazil has a total land area of ​​8,547,400 square kilometers (46% of South America's area), ranking fifth in the world; with a population of 202 million, it is a veritable country in Latin America. Brazil's iron ore reserves rank fifth in the world, and it is the world's second largest exporter of iron ore. The production of bauxite is second only to Australia, with strong industrial potential. The minerals such as uranium, manganese and nickel also have potential huge stocks. Freshwater resources account for about 12% of global freshwater resources. Brazil is the world's largest coffee producer and exporter and is known as the "coffee kingdom". Brazil is also the world's largest sugar producer and exporter, the second largest soybean producer and exporter, and the third largest corn producer. Corn exports rank among the top five in the world and the world's largest exporter of beef and chicken.
But in most Chinese cognition, Brazil is a country with a flood of drugs, frequent robberies, and extremely corrupt government.
On the night of September 2, 2018, a fire broke out in the National Museum of Brazil in Rio, and the fire that lasted for the night destroyed 20 million collections. The reason for the initial fire was that the museum's costs were stretched, the building was in disrepair, and the museum contained flammable chemicals but lacked a fire protection system. But in fact, the catastrophe of this 200-year-old Portuguese historical building is precisely a clear footnote of the country's rise and fall: political turmoil, economic weakness, Brazil is a strong resource but has not been able to get rid of the "middle income trap", even in the global economic rankings A sample of countries that are constantly going downhill.
Of course, the above information has nothing to do with this article. Today, by showing a local small homestay (or tourist resort) project, take a look at the leopard and see the application of light steel in Brazil.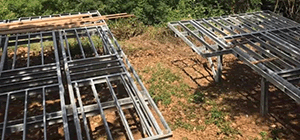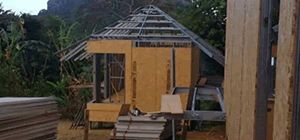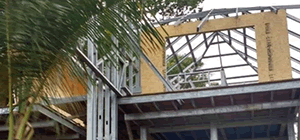 ---
Post time: Nov-07-2018